2023- 2024 FHS Music Booster Board:
President – Maren G
Vice President – Robert S
Secretary – Nicole B
Treasurer – Kristen G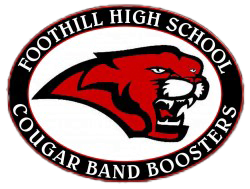 Public Relations – Unfilled!!
Volunteer Coordinator –  Natalia W
Uniform Chair – Christie B
Social Chair – Kaleo C
Webmaster – Mr Bahr
The FHSl Band Boosters is an organization of parents with a two-fold purpose:
#1
To Support and Promote the FHS Band Program (its Students and Director) within the School and Community.
#2
To Conduct Fundraising Activities to Help the Department Supplement its Operating Budget.
Membership is open to anyone with a sincere interest in the welfare and success of our band. Meetings are normally held the first Monday of each month at 6:30 PM in the school band room. The Band Booster meeting schedule is included in the performance calendar. Attending Booster meetings is a great way to keep informed regarding the band program, give your input in booster activities and to receive any updates or changes to the band calendar…oh, and to volunteer!

You will find a link to the calendar on the "Forms" tab above. To contact any of our Board Members, you can find their contact information in our Band Syllabus (also through the "Forms" tab above).

Join us to build new friendships while we support our outstanding musicians and director!

To get involved, please come to our Booster meetings.